TOYS
Amagatana / 雨刀
An umbrella for enjoying a blissful walk after a rain.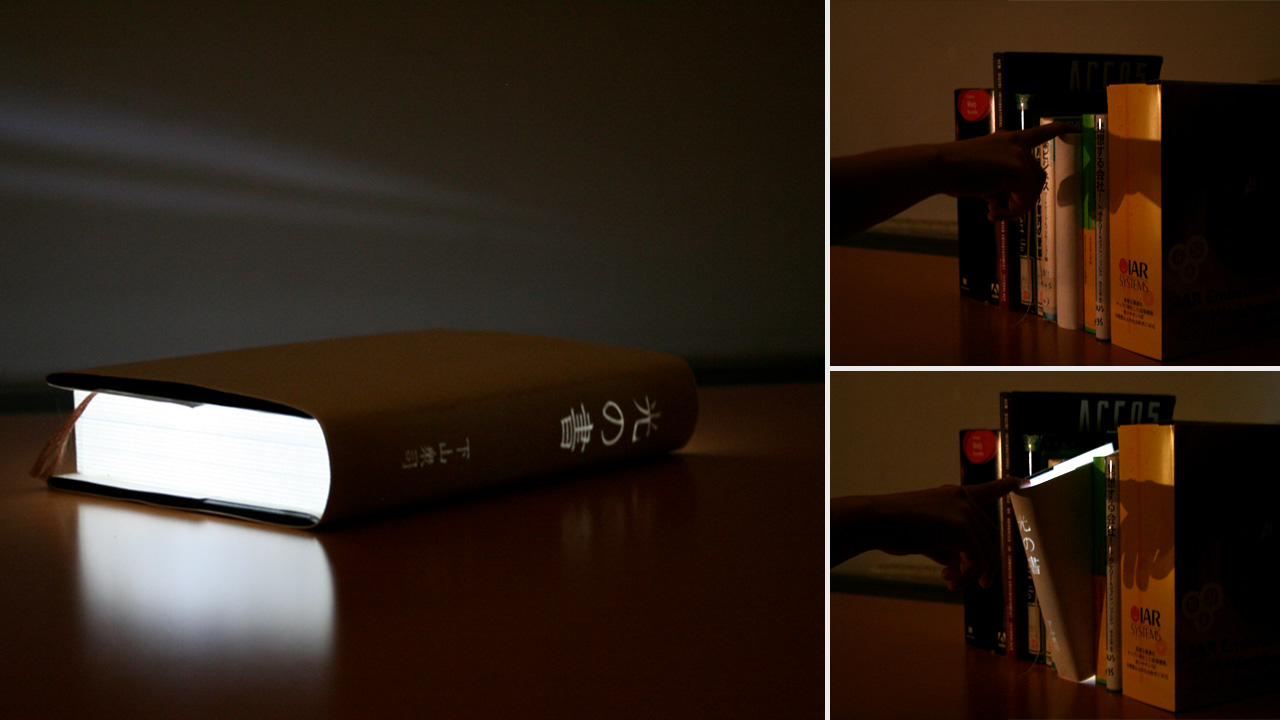 The book of light / 光の書
A book-shaped light
本型ライト
Year 2007 | Credit in collaboration with Hiroki Aramaki.
Catapy
A toy car that provides the fun of chasing.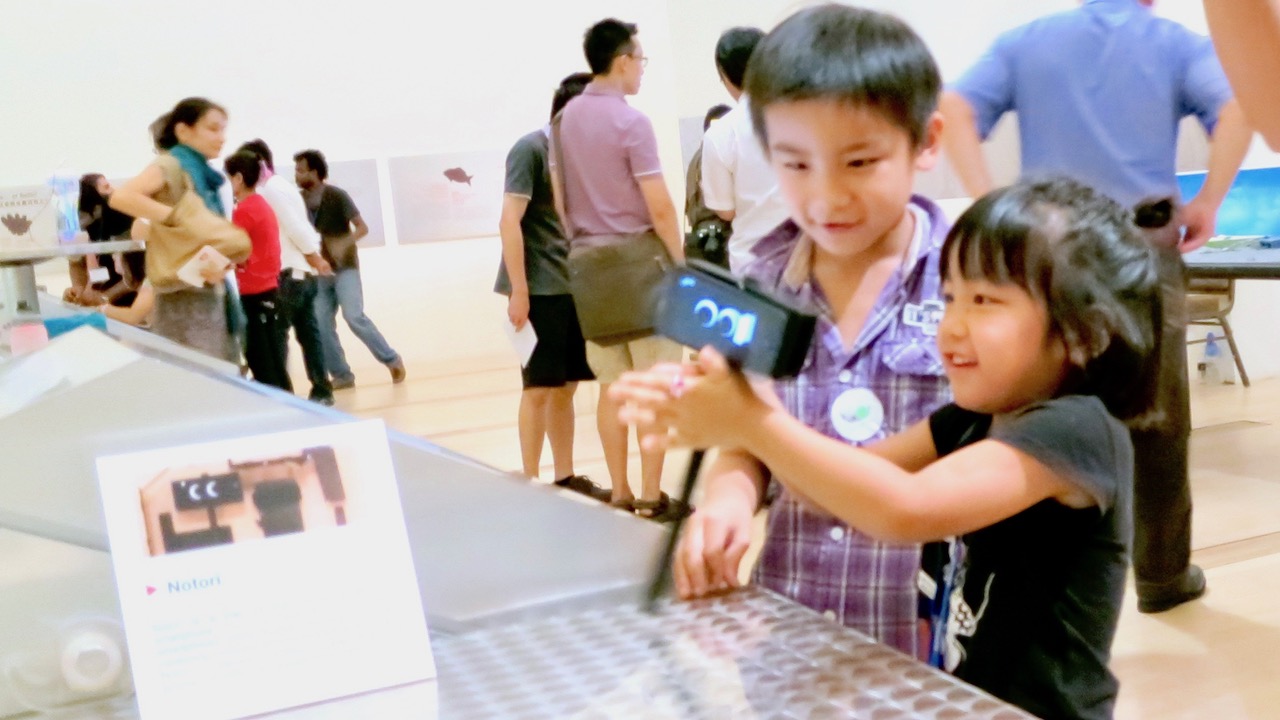 Notori
A play kit that can revive a worn-out Smartphone.
---
INTERFACES
Ninja Track & Spinouts
A physical structure for gadgets variable in shape and flexibility.
Bump Ahead
An easy-to-design haptic surface using magnet array.
Bottomless Joystick
A mid-air interaction device which produces the maneuvering feeling of a conventional joystick in the air.
---
Robots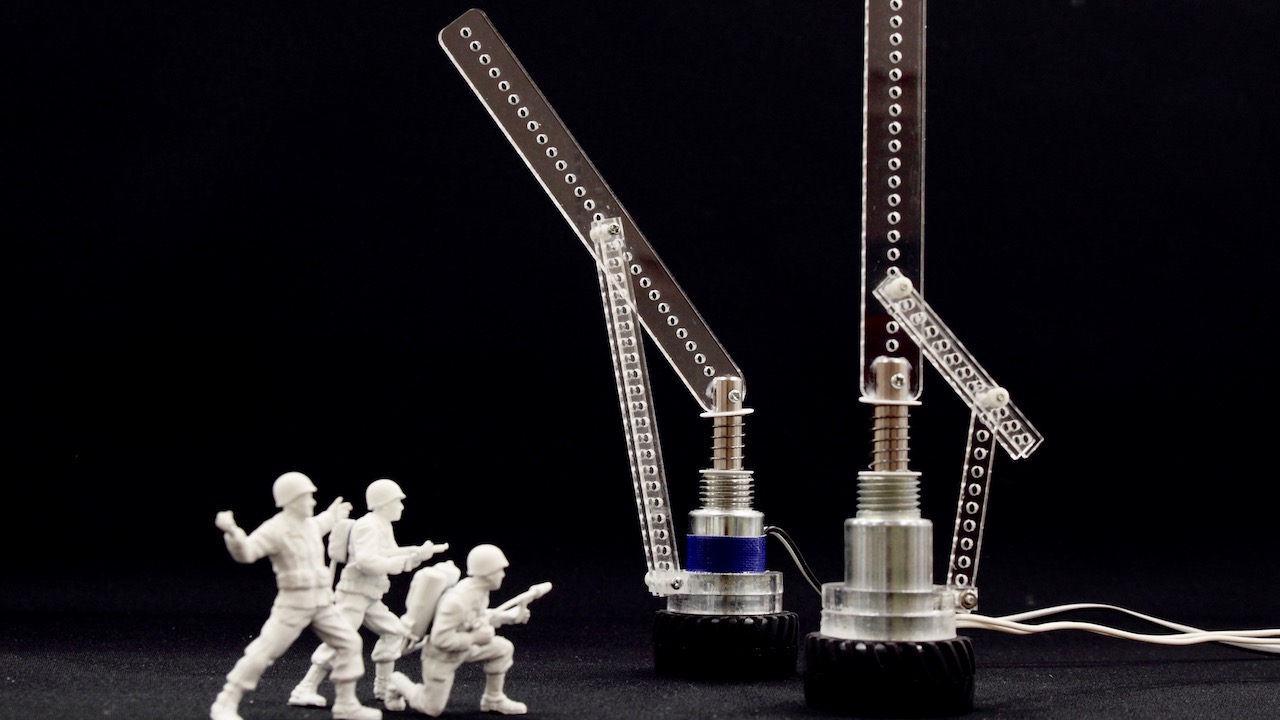 Asibo
An expression device that shifts its behavior in accordance with the switching frequency and timing of the solenoid.
Dancer-in-a-Box
A project to create a self-propelled cardboard box without an external drive system.
---
Others
BRGM / 膨張現実ガリマッソ
Bloated Body, Augmented Self.
自意識の拡張現実
Year 2009 | Credit in collaboration with Ryo Hagihara.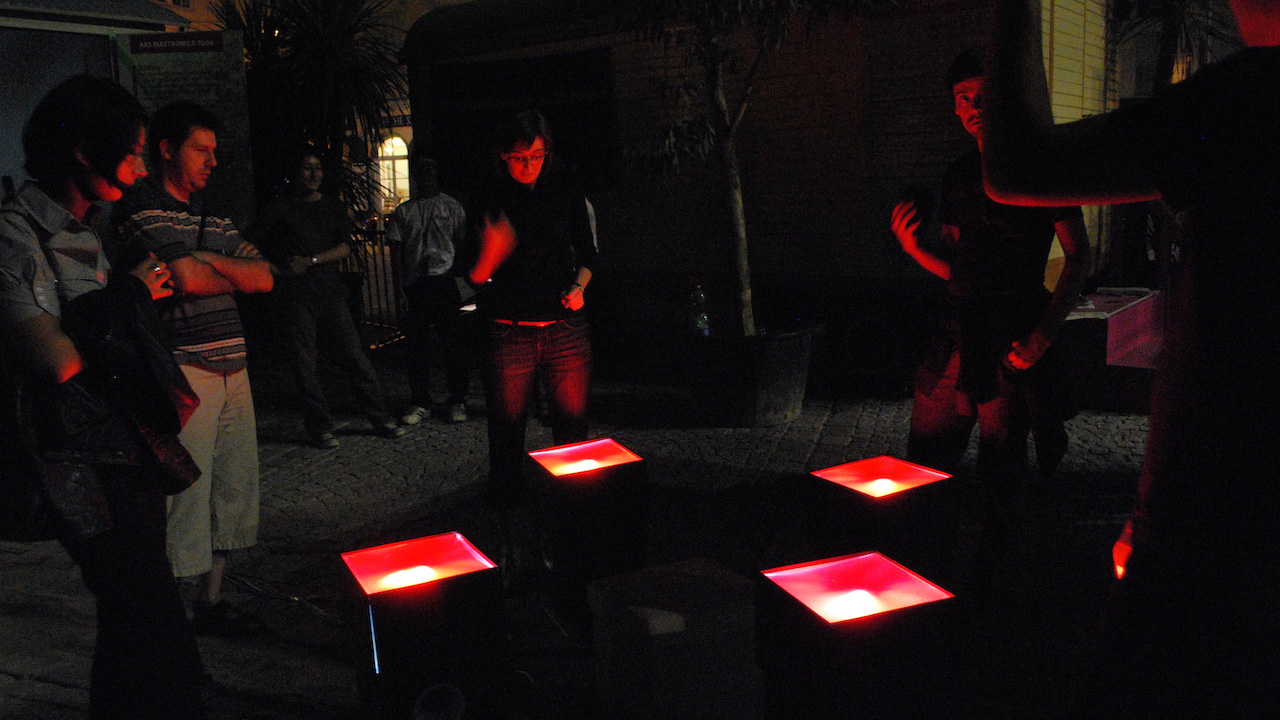 Kodou
Interactive installation. The device detects sounds of internal organs and amplifies them into the place.
内臓の音をむき出して共有する装置
Year 2008 | Credit Little Friends (Yuichiro Katsumoto, Shuichi Ishibashi, Daisuke Uriu, Naruhiko Shiratori, Masato Takahashi, Motonori Nakamura, Sho Hashimoto, and Masa Inakage) / Photo by Daisuke Uriu.
ET
Everything is Toy
日用品の玩具化
Year 2007 | Credit in collaboration with Yu Uchida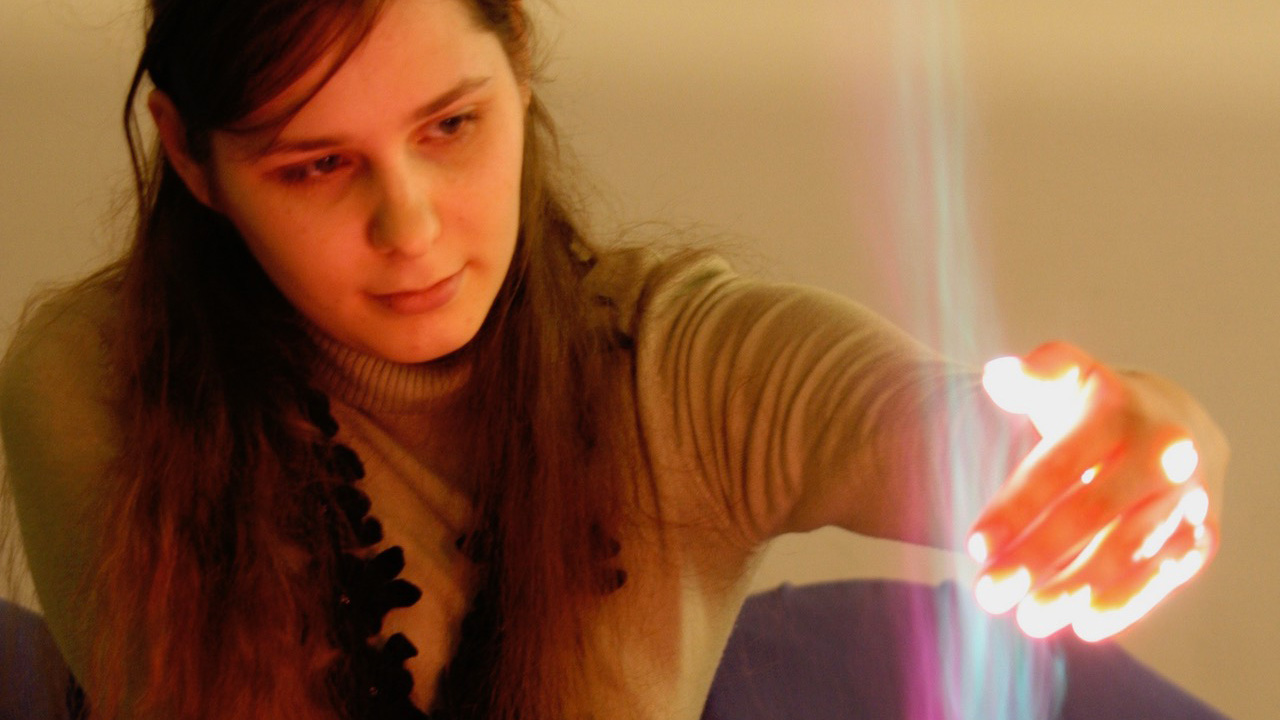 InScene
A phantasmagoria-like communication device using incense as medium.
お香をメディアとした幻想的なコミュニケーションツール
Year 2005-2006 | Credit Project Sense (Yuichiro Katsumoto, Erika Kanai, Nadya Kirillova, Kaori Higashi, Hokuto Miura, Takashi Matsumoto, Reiko Sasaki, and Masa Inakage)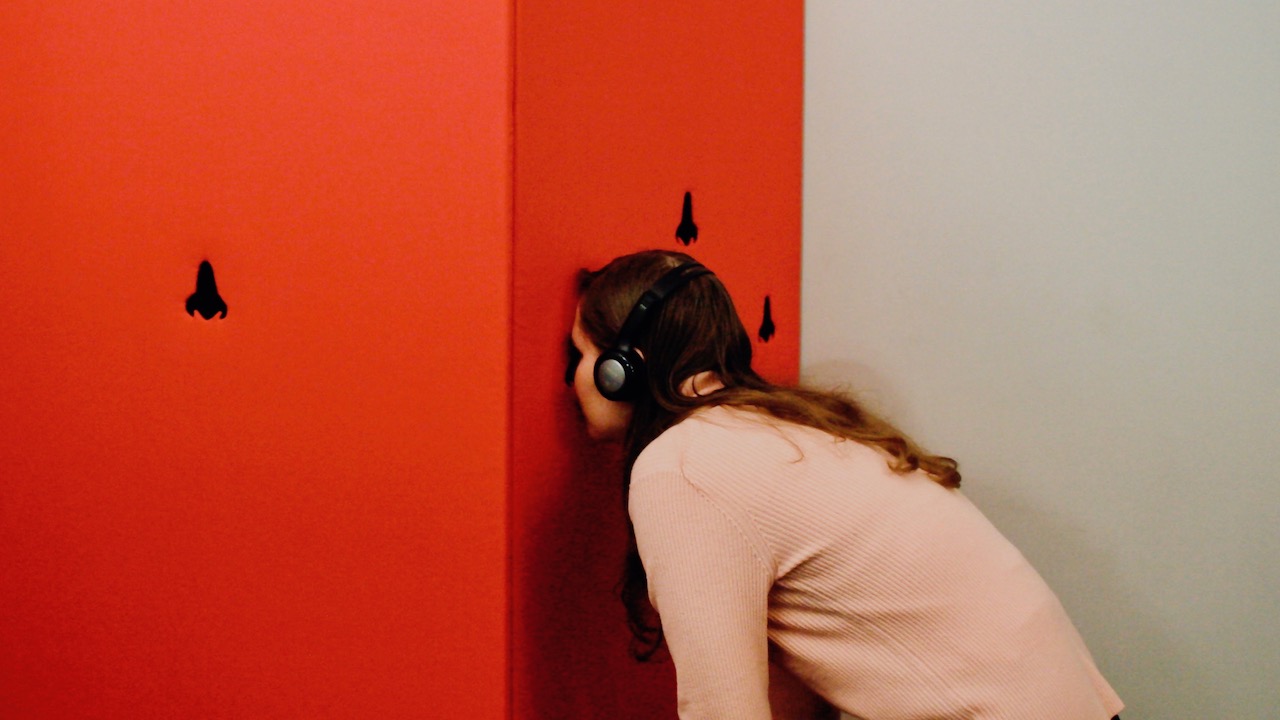 Nozoki-Hana
A time machine that remains user's memories through scents and sounds.
香りと音で想起される記憶を味わう装置
Year 2004-2005 | Credit Project Sense (Yuichiro Katsumoto, Erika Kanai, Nadya Kirillova, Kaori Higashi, Hokuto Miura, Takashi Matsumoto, Reiko Sasaki, and Masa Inakage)